Welcome To City Construction
Collaborate. Construct. Deliver.
City Construction's mission is to be the preferred builder and to achieve excellence through collaboration, experience, integrity and craftsmanship.
Welcome To Construction Real Solutions
For us, construction isn't just about precise work and tidy craftsmanship—it's about you, the customer, and the community you live in.  We've handled a whole range of projects, so whether we're renovating an elementary school, installing an elevator in a church, or building it all from scratch, we want to make sure our customers have a peace of mind, and a resource they can come to, every step of the way.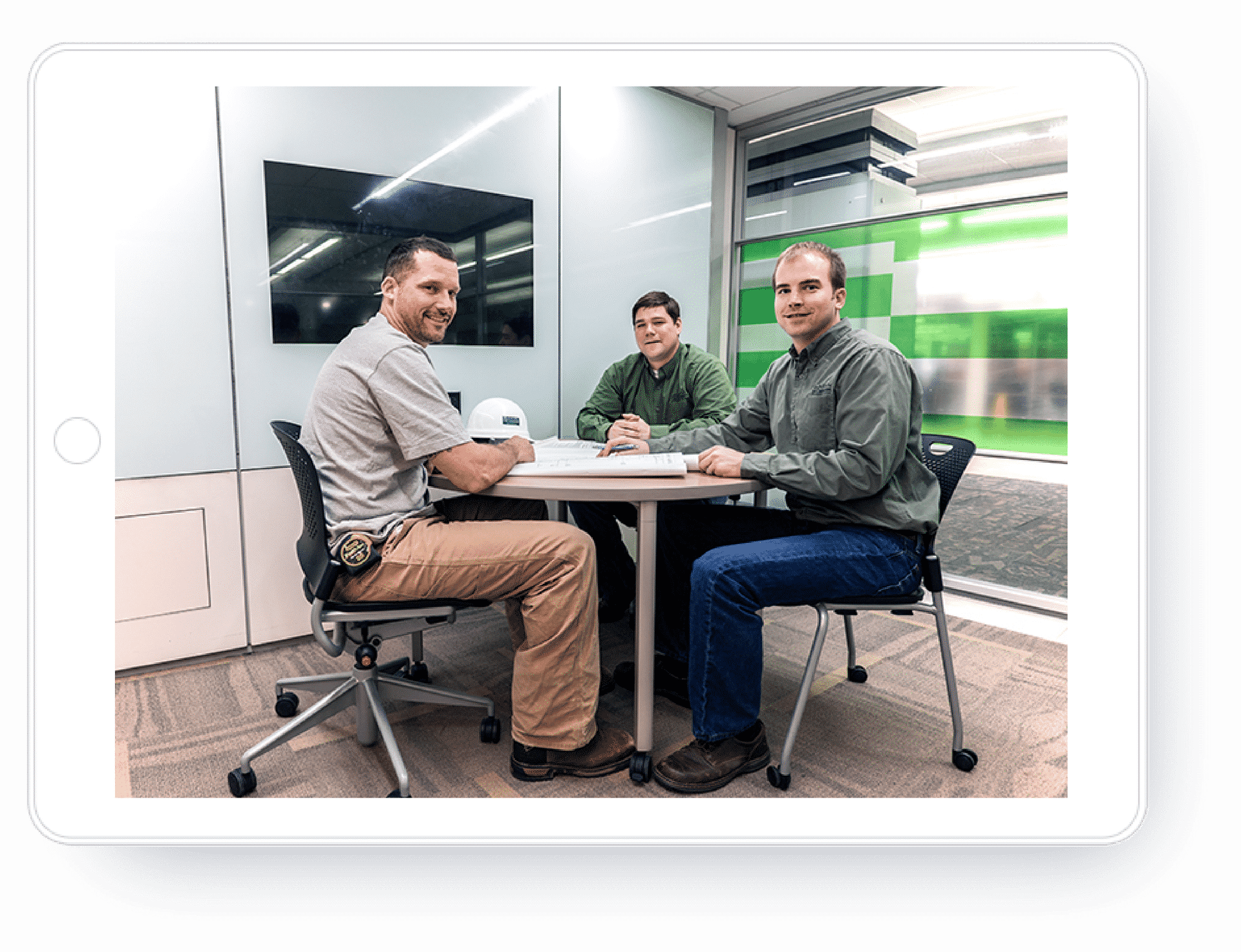 It's important to us that our employees and our clients feel like family.
We don't have to play catch or have "the talk", but we value above most anything else a shared sense of community between our company, our employees, and our clients.  We want an enjoyable building experience for the people who work for us and the people we work for.  You shouldn't just feel, you should know that you can come to us with a question, a problem, or a solution, whenever you need to.
How City Construction Works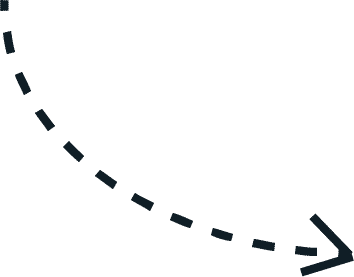 It could be Iowa City, Cedar Rapids, somewhere out in Eastern Iowa, or beyond; we could be doing a small residential project, city beautification work, or a full-scale commercial remodeling job; but from the first time we meet you to the ribbon-cutting on the final day, we're going to work for and with you, every day.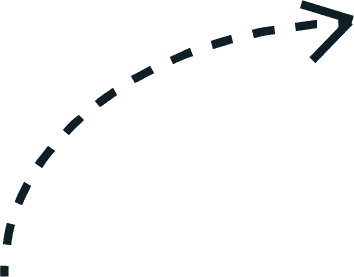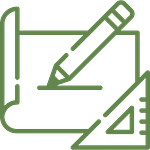 From the first step, we'll work with you to forge a contract and a relationship that's fair, honest, and economical.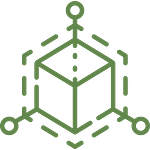 The best offense is a good defense, and the best cost-cutter is a good plan.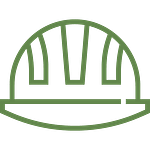 Detail-oriented, attentive, expedient, and when the situation requires it, out of sight, and out of mind.  
City Construction Expertise
From working on award-winning university hospitals to renovating century-old elementary schools, City Construction has a combined experience of sixteen years in the Iowa City Community because we know what it takes to make a place look great. From Concept to Construction, we'll help make your ground-up build a monumental effort built to last.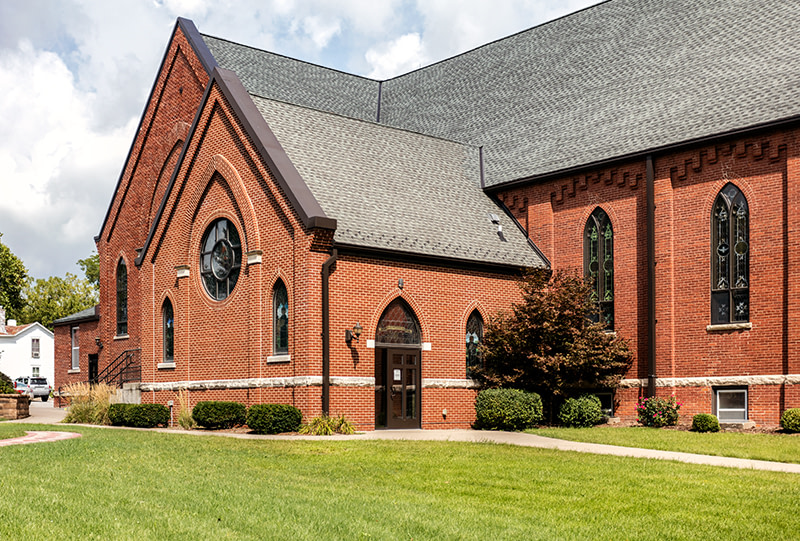 Just because you're getting an addition doesn't mean your whole life should stop.  We make sure to work quickly, safely, and most importantly, easily, so that you can run your life while we run our machines.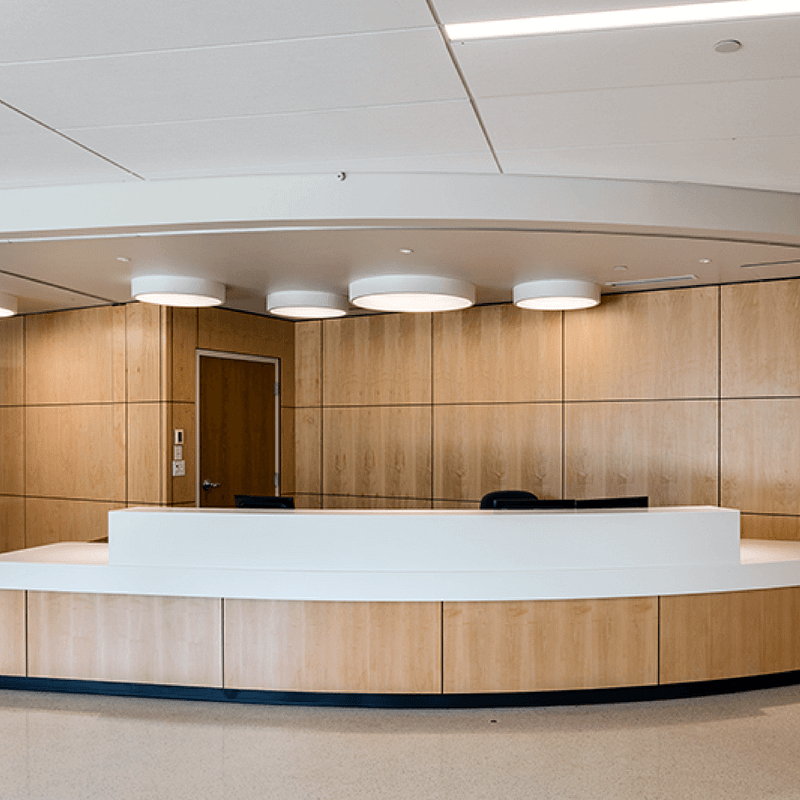 Renovations shouldn't be a slapdash job.  They should be detail-oriented, carried out with precision craftsmanship, and with a finish and trim that makes someone come in and say, "This looks great."  With us, that's exactly what you'll get.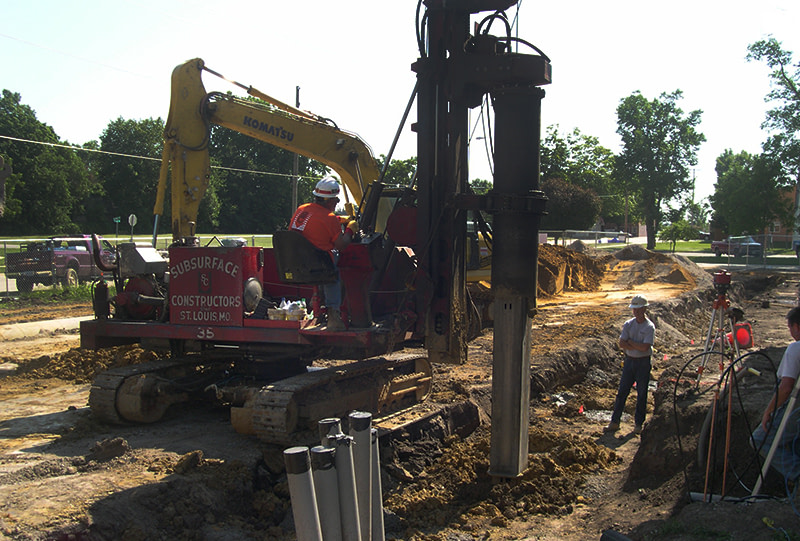 Sometimes construction isn't just about how well you build something up—it's about how well you knock something down.  We'd like to think we do both pretty well.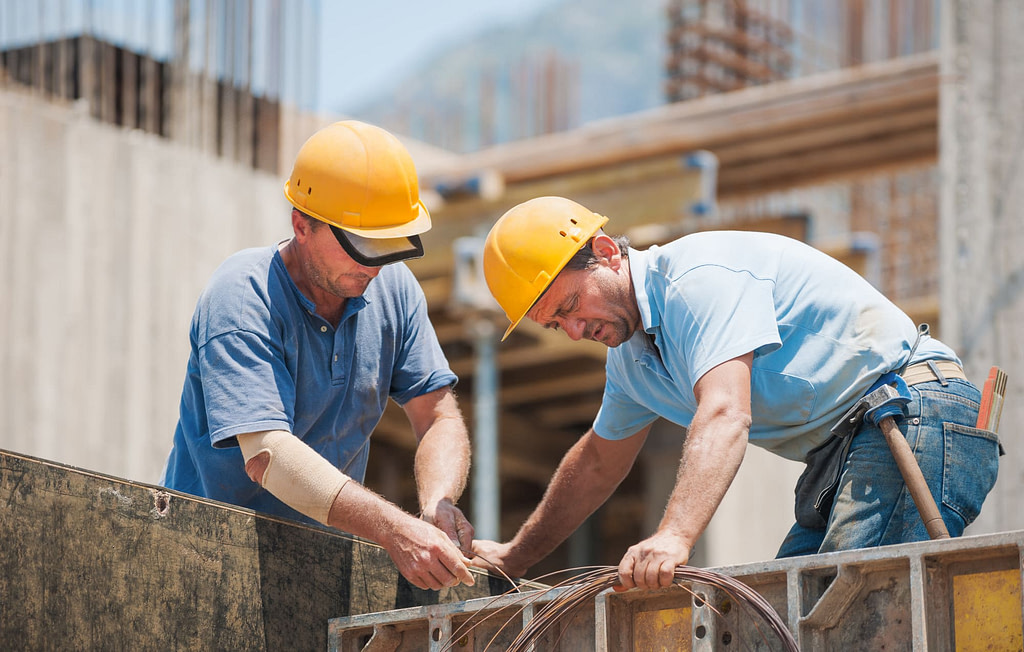 That finishing touch is a little detail, but it goes a long way in making a project look the best it can.  We bring in quality carpenters with plenty of know-how and more than enough patience so that whatever gets made receives just that little, essential, final touch.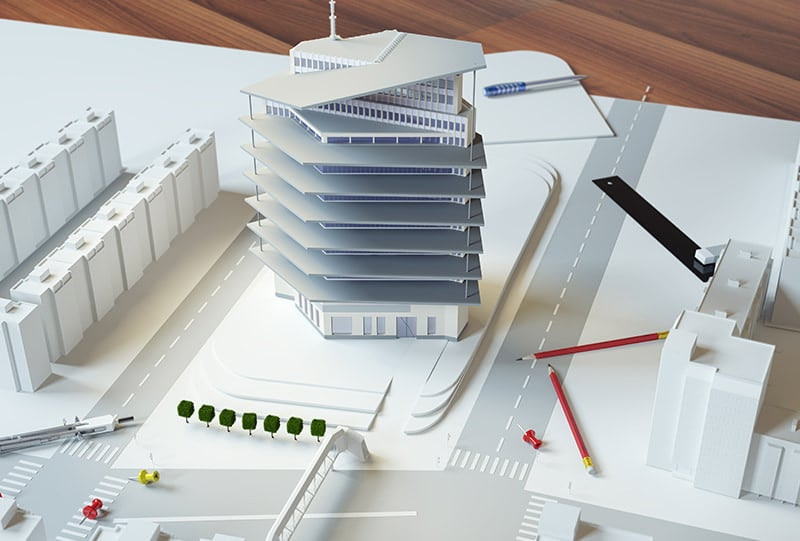 After almost two decades of experience, we've learned how to work for and with you.  We won't just make your project a success or something beautiful—we'll make it something you don't have to worry about, ever, from the very start.
Construction & Engineering Real Solutions
Over the course of sixteen years, we've learned what works well, what doesn't work well, how to see things before they happen, and adapt.  There are always hiccups no matter what, but if we can head those off at the pass, that's what our aim is, and that's what we'll do.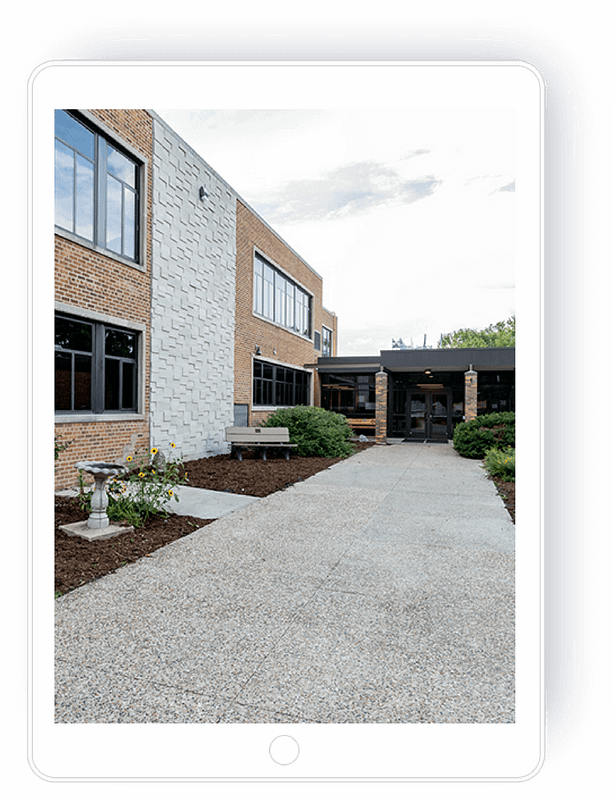 View Current & Recent Projects
City Construction is constantly on the move with new projects for customers new and old alike.
Take a look below to get an idea of how we can work for you.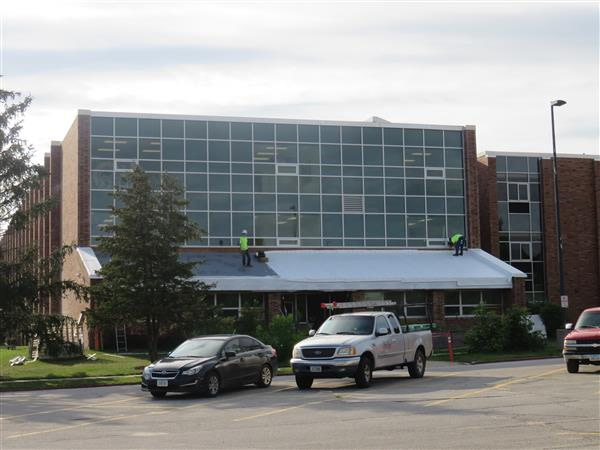 Iowa City West High School
A renovation of the entire HVAC system, window replacements, a small addition and other renovations.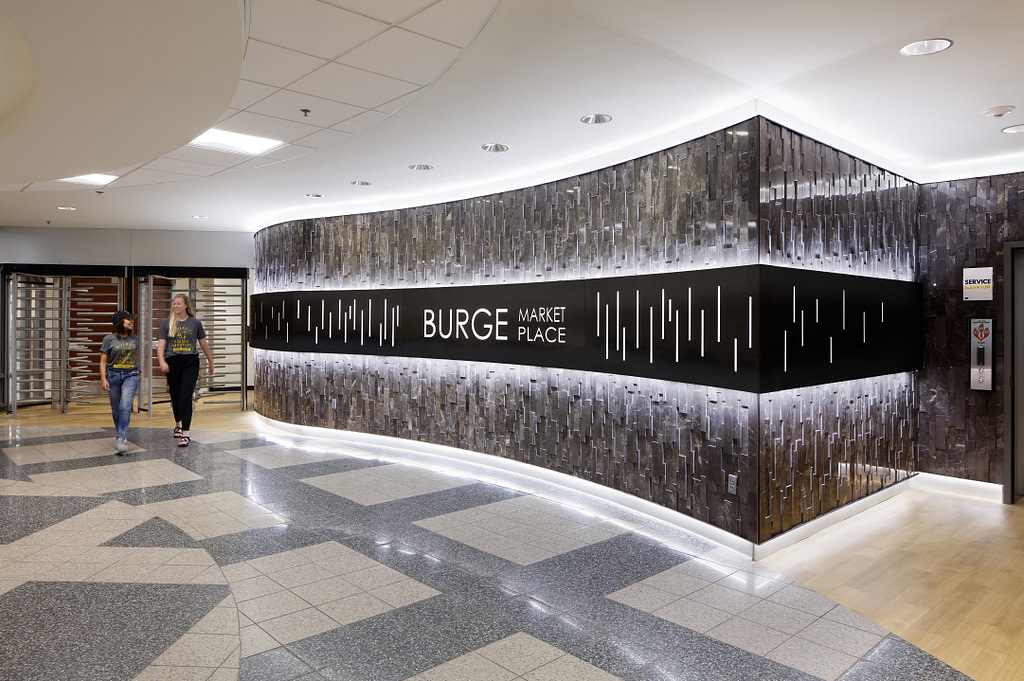 Renovation of the Burge residence hall marketplace dining area for the University of Iowa.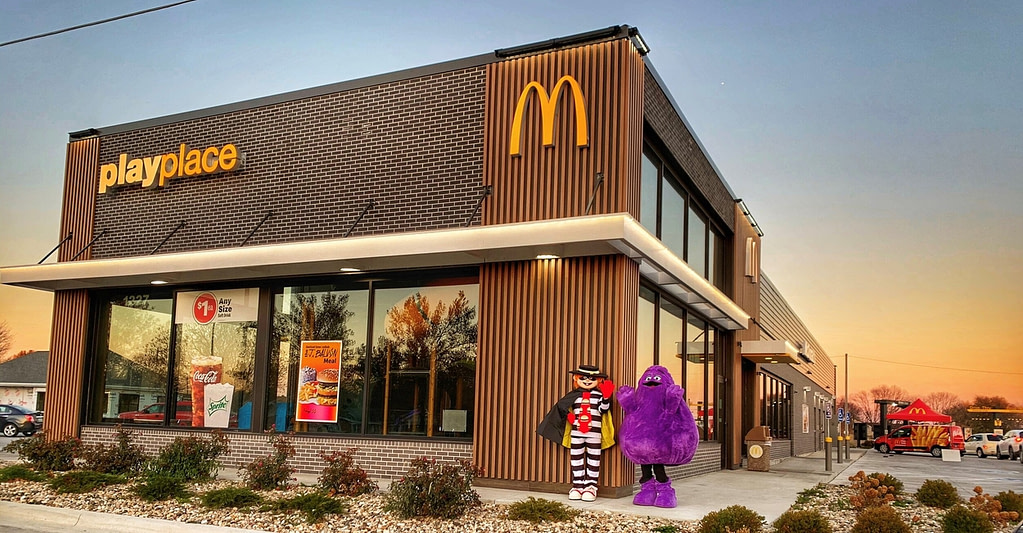 O'Brien McDonald's Headquarters
Interior build of a 5,000 Square Ft office space for the franchise headquarters.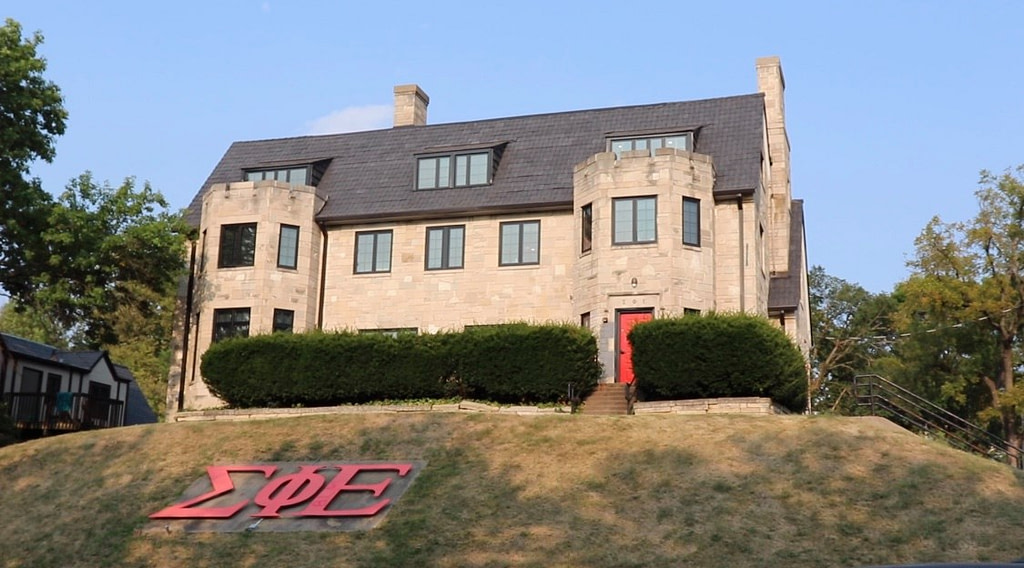 Complete renovation of a 100 year old Fraternity house on the campus of The University of Iowa.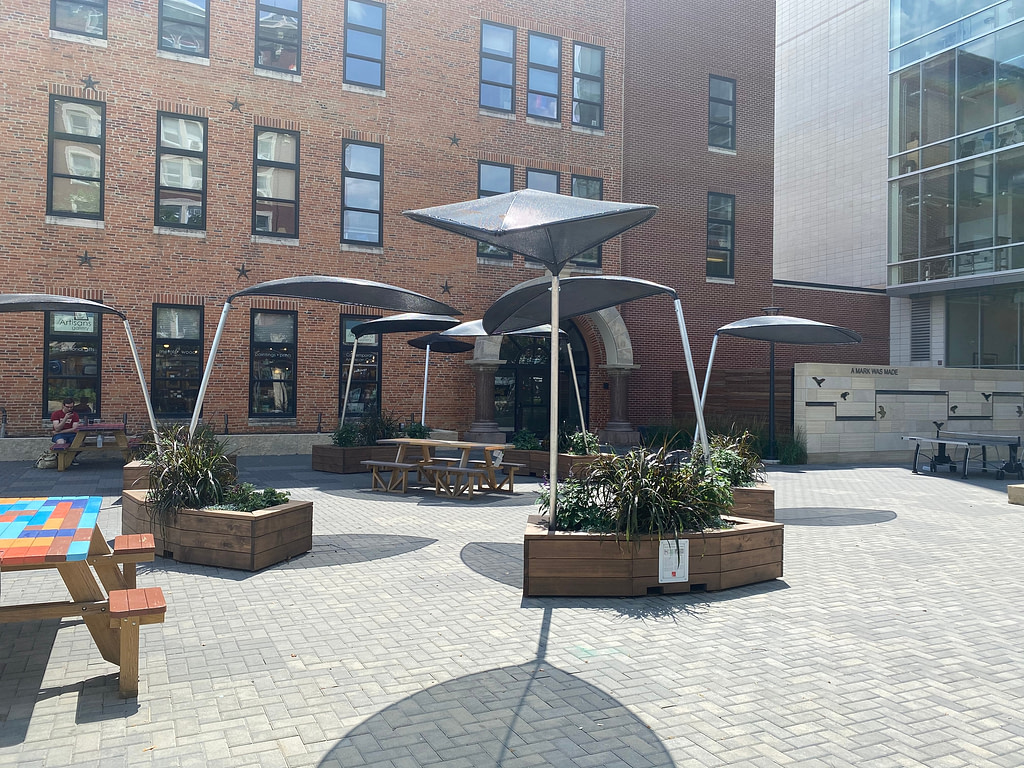 Downtown District Shade Structure
An artistic shade structure one the Iowa City Ped Mall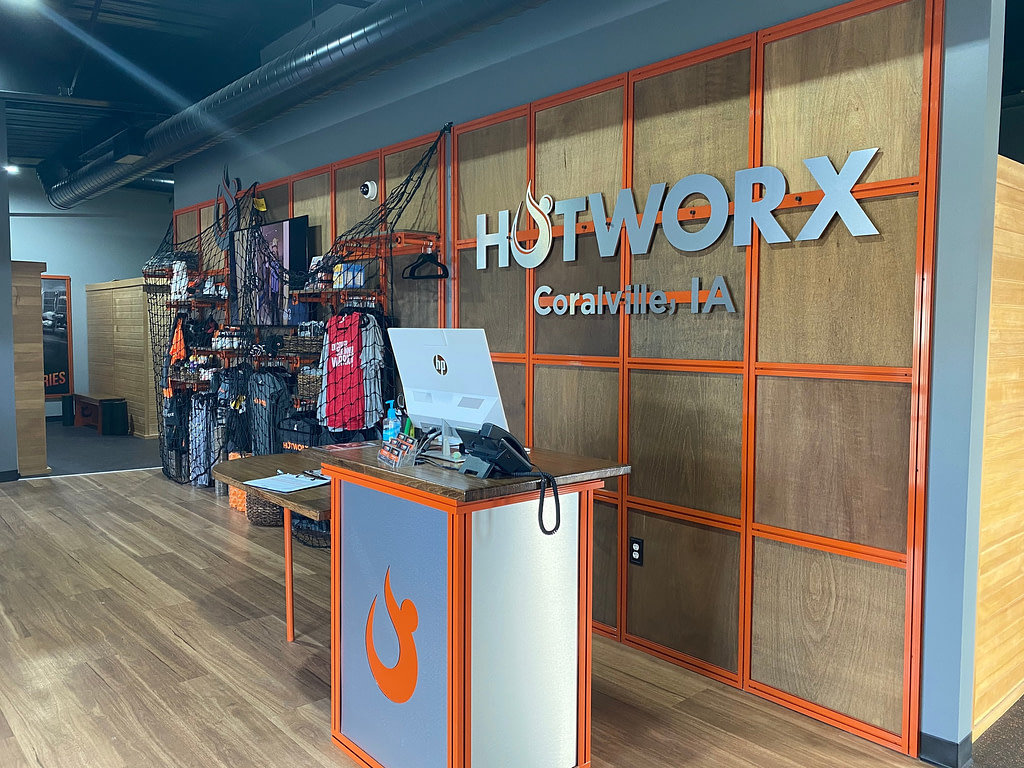 Interior Build out of 3,400 Square Ft Fitness Facility